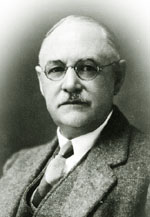 Donald J. Ross - the legendary architect of The Orchards is considered America's all-time favorite golf course architect. Ross emigrated to the United States from Scotland where he was a professional golfer, groundskeeper and club manufacturer.

By 1910 golf course architecture was his primary occupation and within 10 years he had become the first superstar of American golf. He commanded $30,000 for a golf club design at a time when the standard purse for winning a major tournament was just $1,000. By the time he retired he had created over 400 new golf courses throughout the United States.

The genius of Donald Ross was his ability to create holes that were perfectly integrated into the landscape. He paid careful attention to details and he was a master at adapting his design to fit the location. His trademarks were crowned greens as seen at his legendary creation, Pinehurst #2.

Today you can still feel his handiwork in every nook and cranny of The Orchards. You can see it in the deep bunkering with grass faces. The way the subtle fairways wind through the cathedral of trees. The Orchards is a sample of golf in its purest form.
Crafted in 1922 from 160 acres of sloping wooded terrain by the legendary Donald Ross. The Orchards remains a hidden gem for club members and their guests. Discover the spirit of a great tradition, the essence of golf as it was meant to be played. Orchards Members have been proud hosts to: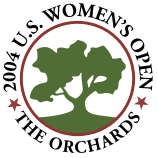 1987 US Women's Junior Championship 2001
Massachusetts State Men's Amateur Championship
2002 NCAA Women's Division III Finals
2004 US Women's Open
2010 Massachusetts Senior Four-Ball Championship